So Peter Jackson just announced that his cinematic version of J.R.R. Tolkien's "The Hobbit" will be 3 movies, instead of 2.
There is a part of me that wants to cheer.  There is an inherent sadness to great movie franchises, and that is that they eventually end.  A large part of the fan experience, the "geeking out" if you will, is the anticipation.  The wondering how they will put to screen your favorite scenes, the speculating with your friends, the camaraderie of waiting in line on opening night…  they all contribute to the overall experience.
So knowing that the experience of this book-to-film adaptation will carry-on longer, naturally excites my inner geek.   The more time I can sit in the theater watching Peter Jackson do justice to a book I have held oh so dear through almost my entire life has to be a good thing; right?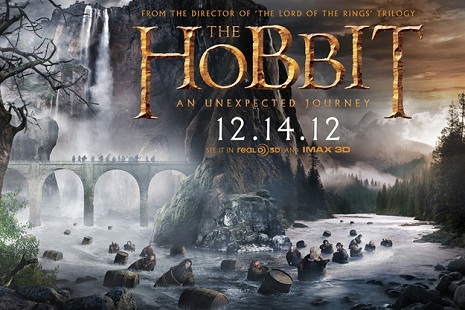 Hold your Wargs though.  "The Hobbit" runs 320 pages, while the entirety of "The Lord of the Rings" trilogy hits 1137 pages.  Think about that for a second, three movies to tell the very complicated main story and now three movies to tell the much simpler prequel which is a 1/4 of the page count.  The cynical in me feels as though this is being drawn out for monetary reasons, but perhaps this is really what a solid treatment of that classic book takes and in actuality it was "The Lord of the Rings" trilogy that was too short?
I am pretty conflicted over this news.  What are your thoughts on the Hobbit movie news?