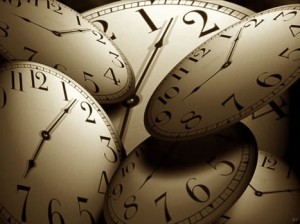 Saying to yourself "I want to get in better shape" is one thing, actually finding time to workout during your busy schedule is another! With pesky things like family, careers and hobbies it becomes increasingly difficult to put aside the time to get fit, especially when you are starting out and confused as to how to approach this new focus in your life. Time management is one of the four legs of a successful and healthy life (motivation, diet and exercise are the other three) and often can be the hardest to take control of. I get it, and I am here to help!
I will give you the tools you need for finding time to workout!
Through my years of teaching martial arts, running a fitness club and trying to find time for my own workout goals I have seen people who have all the right intentions fail due to poor time management. How crazy is that? A motivated person who knows what they should be eating and what exercises routine suits them can't get it together and actually pull the trigger and affect change in their lives? It is a more common occurence than you think; it happens to everyone. Even me.
I have fallen victim to more time sinks over the years than I would like to admit. Things that drain away my time, things that before I know it have let the hands of the clock tick on by until I am late for something else on my schedule. So when that happens, what falls by the wayside?  My workouts.  It is a depressing reality but one that I have been able to manage by staying mindful.
"The key to success is motivation and the awareness to stay mindful of your goals!"
Here is my secret to staying mindful and on-track!
First and foremost, sit down and write a simple, semi-specific, list of the things you spend chunks of time doing when you are not at work or sleeping.  Most people never really examine how they spend their "free" time, and that right there is why so many people claim finding time to workout is so hard! As an example let's say our list looks like this:
Watch TV (5-6 shows a week)
Read this weeks comics (8 titles)
Play Call of Duty: Black Ops on Xbox Live (2 hours a night)
When we lay it out like that, it is easy to find quite a bit of time where you can squeeze in some Nerd-Core Fitness!  The problem we have is when we are going about our day, and we get lost within the items on that list.  Before we know it it's 1am and we are realizing we have to wake up for work in 6 hours.  A few days of that in a row and whatever workout regimen you might have laid out for yourself is toast.  Once you break out of that routine it a slippery slope that often ends up in a cloud of Cheetos dust and a pile of empty Mountain Dew cans.
So how do we avoid that dilemma?
Identify the item(s) on that list that are least important to you and make a trade.  If you are truly motivated to make a change in your life, finding time to workout is that easy!  Let us say that on that list you decided that you really only care about 3 of the shows you watch, and you admit that two hours of Team Deathmatch online maybe isn't the wisest use of your time.  So take a minute and make yourself a promise (I want you to sit quietly and clearly repeat this promise to yourself 5 times.  I know it sounds hokey, but we want to begin setting up mental triggers) that you will trim a little time off the TV viewing (maybe catch up on those shows on DVR another time) and take 3-4 rounds off in the middle of you and your friends fragging each other.  Remember, all it takes is 20-30 minutes 3 times a week to dramatically change your health!
Every time you pick up the TV remote or the Xbox controller it should act as a trigger.  A reminder of the promise you made to yourself.  That is being mindful.  Then make trade-offs with yourself.  Say "I will watch one of my DVR'd TV shows, then do my workout, then come back and watch the other one" or tell your gaming buddies "I have to take a break in an hour, I will be back after a few rounds though" and then stick to it!  Another way is to ration things out.  Using the comics on our list as an example… when you pick up your books for the week (Comics Wednesday FTW!) promise yourself that for every two books you read that week you will do one exercise routine before you let yourself read any more.  Either way you approach it, you have to stay vigilant and honest with yourself.  The time is always there, I promise you, the willpower to utilize it though is up to you.
So there you go.  My simple method of keeping my mind on tra…  ooh look, shiny object!!!

PS – All joking aside, I know it is tough finding time to workout. I am here to offer you all the e-support I can. Let me know how it is going for you, okay?